---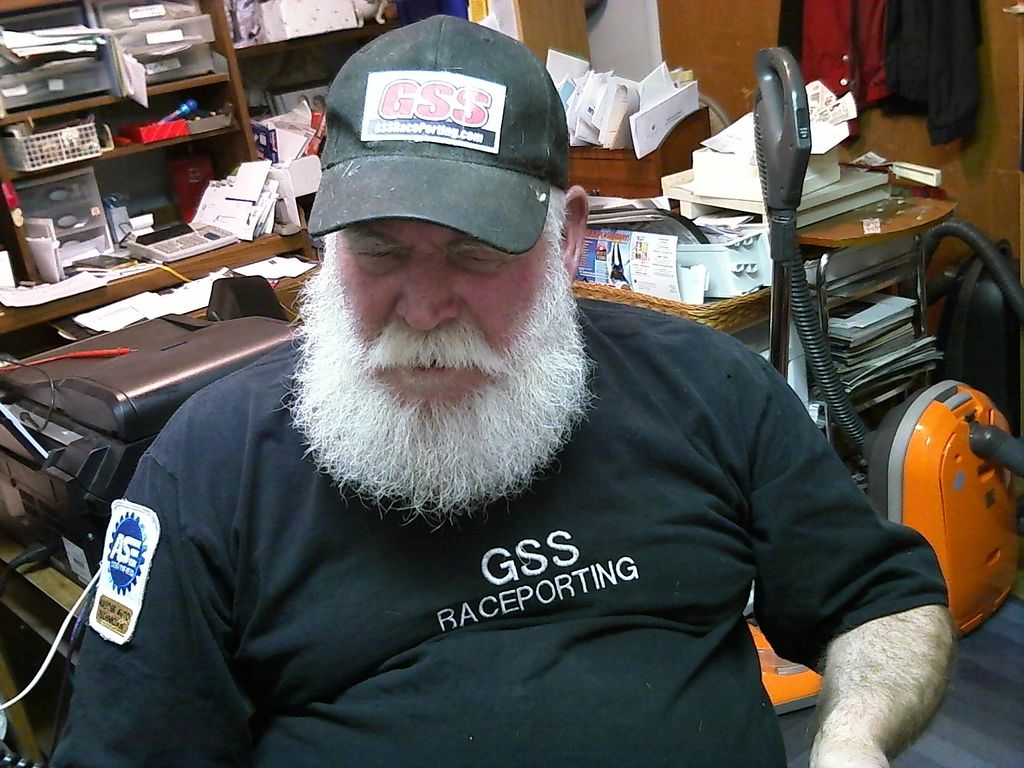 ---
---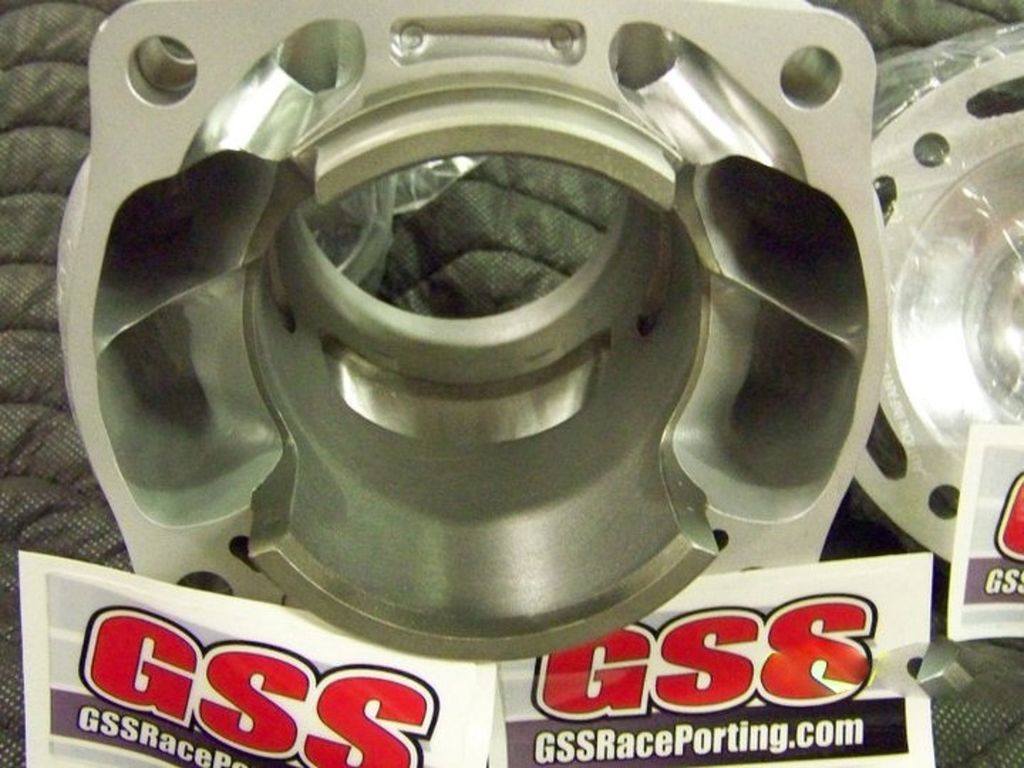 FOR THE VERY BEST PORTING BE IT RACE OR TRAIL .WE OFFER TO THE PRO-RACER OR THE EVERY DAY SINGLE TRACK GOOD GUY TRAIL RIDER THE BEST PORTING MONEY CAN BUY
---
---
RACEPORTING:

Our porting jobs also includes cleaning of all parts sent. and it includes all the top engine parts ,Piston of your choice cast or forged,gaskets, setting head for the type of gas your going to use( pump or race gas) head and exhaust manifold matched and polished,Complete matching of cylinder ports, and porting of cylinder using a degree wheel,We check flow of cylinder before and after machine work on our PRO-Flow flow bench, And if it needs Re-bore and Hone job that's included in the price to fit new piston and rings, We use the BOREMASTER Boring Mach. Or a QUICK-WAY BORING BAR ,And for Honing to proper clearence's with a 320 grit special hone in our BoreMaster Honing Bench , And a Plateau finish with a 600 grit BRM hone,For the best porting job you can get with the most H.P and TORQUE for your money.
Call for prices
---
---
---
---
---
---
---

GSSRACEPORTING/FOUR POINTS CYCLE GARAGE
New and Used motorcycle Parts for all makes and Models =Bisbee,AZ.
(661)609-9272 ask for Glen
(661)947-7694 Business Phone
Glen Howell (GSS) 3314 E. Ave. Q.
Palmdale ,Ca.93550 .
Notice: As of Jan.1st
we now take paypal so you can use your credit card
or check, of course we still take cash or certified funds.
AT OUR SHOPS WE DO THE VERY BEST OF FLOW WORK ON 2-STROKE OR 4-STROKE HONDA CR-500 and CRF450 ENGINES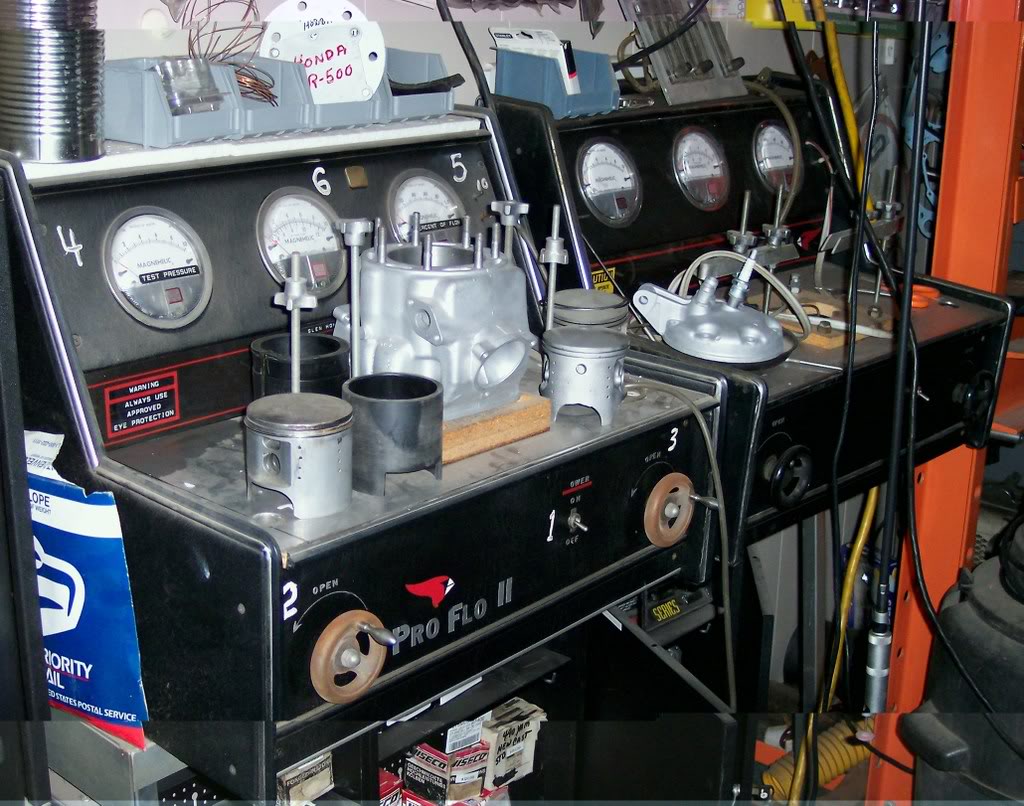 WE CAN BORE OR HONE ANY HONDA CR-500 /CR-250 /C-125125125125 can wEngine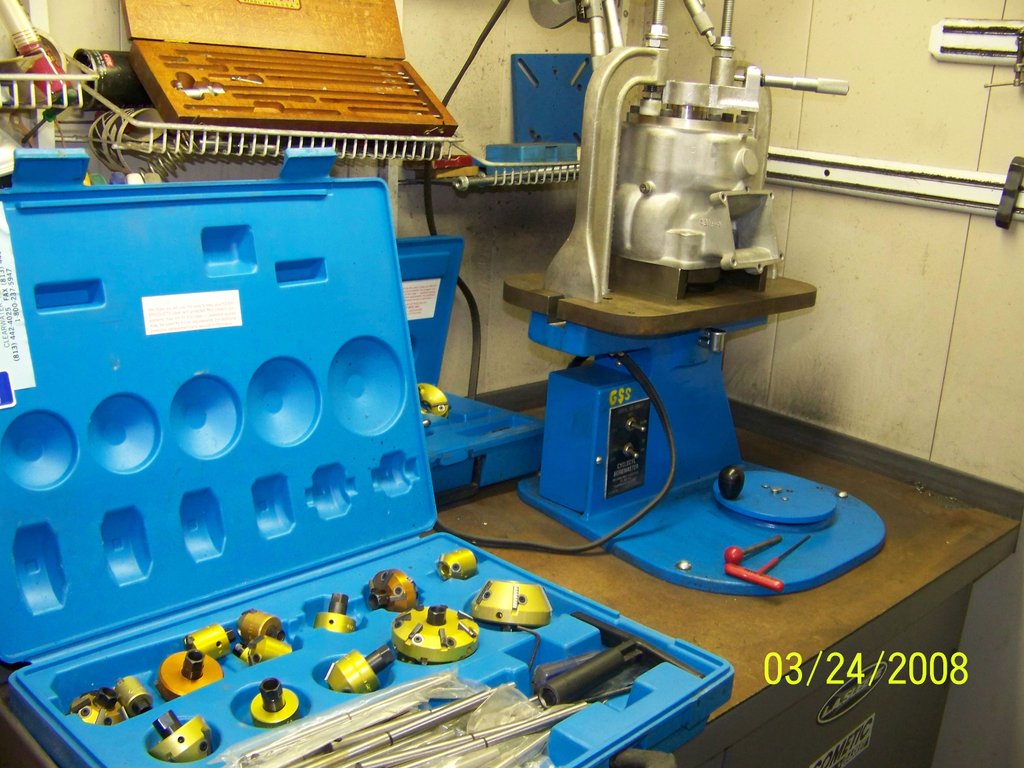 WE CAN BUILD STOCK OR OVER SIZE CRF-450 AND DO ANY VALVE WORK NEEDED
WE ALSO HAVE A COMPLETE MACHINE SHOP TO DO JUST ABOUT ANY KIND OF MOTORCYCLE OR SMALL ENGINE REBUILDS OR CUSTOM WORK ON THEM OLD OR NEW.WEHAVE WIDE WHEELS FOR MOTORCYCLES WITH 7 GA.
SPOKES,4 1/2X18 DRILLED 32 SPOKE 61/4X18 DRILLED 32 SPOKE IN STOCK LACINGDONE IN HOUSE.
WE HAVE NEW AND RESLEVED CYLINDERS FOR CR-500 IN STOCK,PORTED OR STOCK.
ALSO A COMPLETE LINE OF WISECO & PRO-X PISTONS.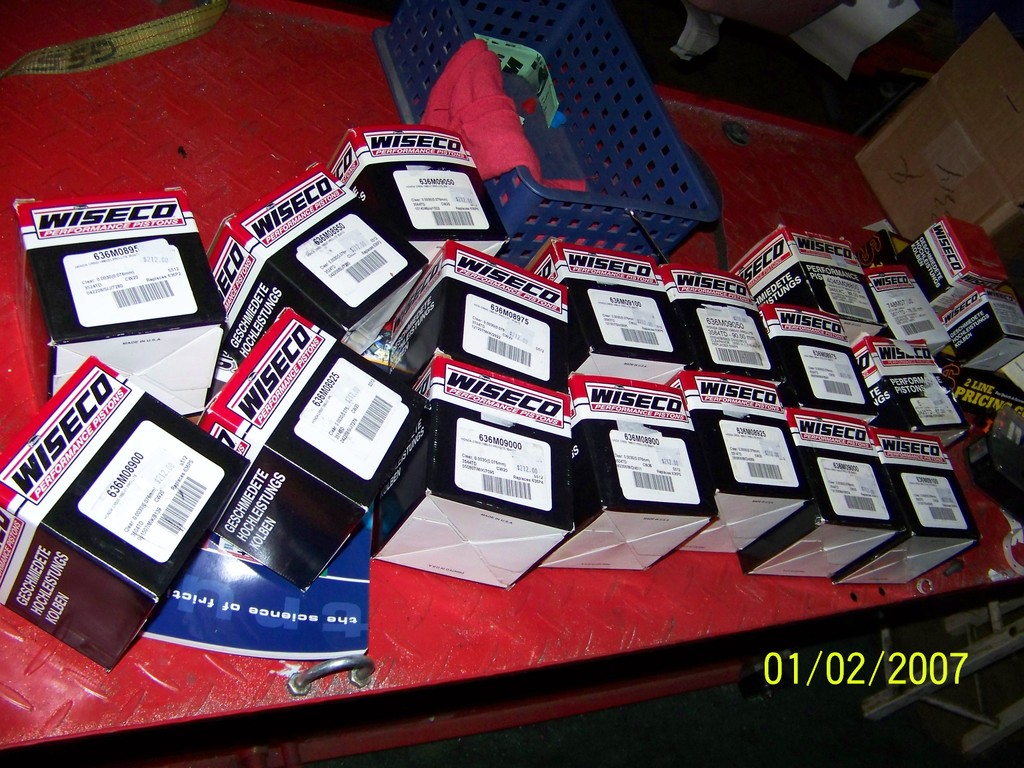 .ALSO ROD KITS NEW CYLINDERS AND HEADS & RACING CARBS 39mm to 44mm
CUSTOM WORK STOCK OR RADICAL.AT OUR AZ. PLACE WE DO ALL TYPES OF WELDING,
HELI-ARC.,METAL-ARC.,OXY-ACET.,
WE OFFER SET UPS FOR CARBS,ALKY-NITRO-NITROUS OXIDE
SUPER CHARGING-TURBO-CHARGING-FUEL INJECTION SYSTEMS IS ALSO AVAILABLE.
CUSTOM DRAG RACING, & HILLCLIMBING SWING ARMS,
---
WHEELIE BARS,
PULL BACKS FOR HANDLE BARS,
PIE PANS FOR REAR SPROCKETS,
RAM AIR K&N FILTERS,
HAND MADE CHAIN CASE SAVERS.
PORTING OF 2-STROKE OF CR-500 HONDA ENGINES OUR SPECIALITY,
WE ALSO DO THE VERY BEST OF PORTING & FLOWING OF CRF450 HONDA 4-STROKE ENGINES WITH OUR NEWAY CARBIDE CUTTERS VALVE EQUIPMENT,AND
THEN USING OUR "PRO-FLOW' FLOW BENCH TO GET THE POCKET PORTING ANGLES AND VALVE TULIPING JUST RIGHT FOR MAXIMUM FLOW AND ANGLES OF DEGREE JUST RIGHT WE OFFER
POWDER COATING OF MOST METALS THAT WILL WITHSTAND 450-500 DEGREES .WE HAVE THE
BEST OF LATHES, MILLS, GRINDERS, BORING BARS, HONING BENCH EQUIPMENT,POWDER
COATING BOOTH LARGE ENOUGHTO GET M/C FRAME IN ,AND A OVEN ALSO BIG ENOUGH FOR SAME. WE DO ANODIZING ,RED,BLUE,BLACK
THAT A SMALL MOTORCYCLE ENGINE MACHINE SHOP CAN AFFORD THAT SPECIALIZES ON 1 KIND OF MOTORCYCLE ENGINES HONDA CR-500 AND CRF-450 HONDAS
DIAGNOSTIC'S ,MOTORCYCLES,SMALL ENGINES.
WE HAVE A.S.E.,MCI.,AND DRS. OF MOTORS CERTIFICATIONS AND DEGREES. WE ARE ALSO CERTIFIED WELDERS ,ARC, TIG, MIG, OXY.ACTY.
WE HAVE THE LATEST IN BORING BARS ,LATHES, MILLS, AND NEWAY VALVE EQUIPTMENT TO DO ANY VALVE WORK OR BORING FOR RACING OR STOCK ENGINES LARGE OR SMALL 2-STROKE OR 4-STROKE.
---
WE ARE ENGINE BUILDERS
WE SPECIALIZE IN RACING ENGINES,
WE BUILD THE BEST ENGINES FOR A LOT OF TOP NAME MOTORCYCLE RIDERS ,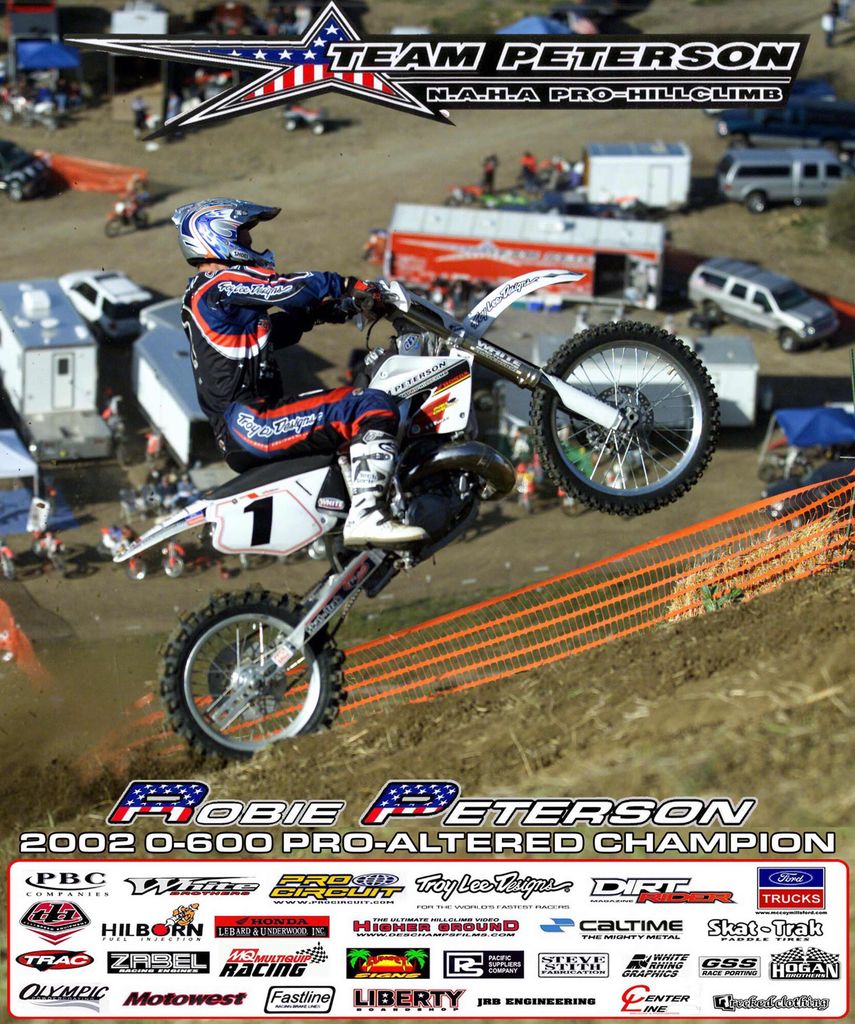 HILLCLIMBERS,
FLAT TRACKERS ,
ICE RACERS ,
MX RIDERS,
SUPERMOTARD,
ENDUROCROSS,
,FUEL BURNING DRAG RACE ENGINES,
AND FOR EVERY DAY GOOD GUY SINGLE TRACK
TRAIL RIDERS.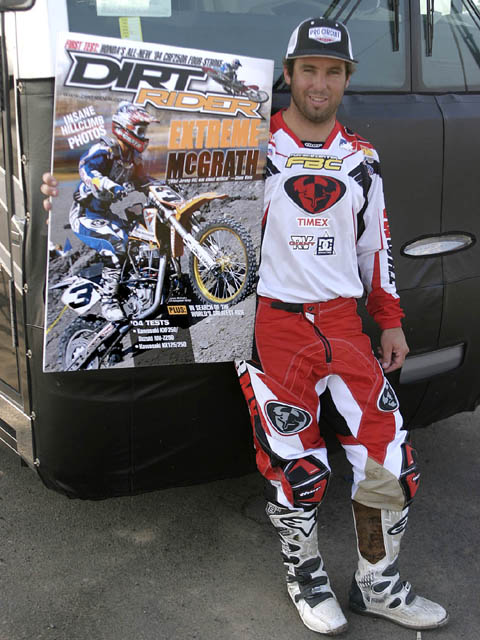 AT OUR AZ. PLACE WE ALSO DO REPAIRS, INCLUDING SPECIAL MACHINING OF CUSTOM PARTS FOR RACING APPLICATIONS, OR CUSTOM BUILDING OF RACING PARTS.
AT THE BISBEE STORE
WE HAVE USED AND NEW PARTS FOR MOST BIKES
We also offer high heat coatings for
PISTONS.
VALVES ,
SPRINGS,
HEADS,
SOME CYLINDER PARTS,
These coatings are able to coat up to 2 thousands thick, some coatings will take up to 2000 degrees
Notice:As of oct,1st 2009
We have came up with a new raceporting arangement for the CR-500 engine This new porting on the race engines has a complete removal of the exhaust bridge, A new set of spec's for the intake and exhaust ports,a new angle for the transfer ports including two more booster ports, plus raising the exhaust ports more than before for better over rev. the transfers are widened more ,the head to piston clearence is changed also .Also a added booster port to the piston. For the price's call , including all the parts still. But the over rev,and the low end,and the mid range have came up considerable.In other words there is no loss anywhere in all ranges only better power everywhere.These jobs will go into effect Oct.1st 2009 on all race port jobs. for the full own racer,to the fast single track rider it's still the best porting you can get anywhere in the world at a price that you can afford
Notice as of as of Jan.1st 2010
We also have a new trail port job with better flow own the bottom end much more mid range and wheelie poping in most all gears for the trail rider who likes to throw rocks on his riding buddies, It also gives the dyer somthing new to look at After jan.5th,2010 all trail port jobs will have the new porting
We here at the engine shop want to thank you for looking and please call for info and prices